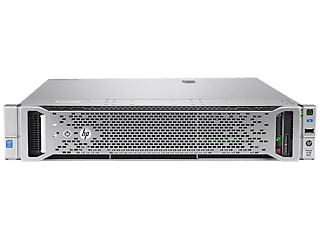 HP ProLiant DL180 Gen9 Server Rental

Fully customizable ProLiant DL180 Server
We customize DL180 Server match your budgetary needs and performance requirements. We don't do 'one size fits all.

Lower Rental Prices
Looking for DL180 Server cost? We promise to keep server rental cost competitive, if you found servers cheaper elsewhere then let us know and we will match that price.
Looking for dell servers Rental ? Call Our Expert +91 9886-699-666 or Email us : sales@serverental.com
HP ProLiant DL180 Gen9 Server Specifications

Processor
Intel Xeon Processor E5-2600v3 & E5-2600v4 Product Family
Intel Xeon Eight Core E5-2630 v3 (20M Cache, 2.40 GHz)
Intel Xeon Ten Core E5-2650 v3 (25M Cache, 2.30 GHz)
Intel XeonTen Core E5-2660 v3 (25M Cache, 2.60 GHz)
Intel Xeon Forteen Core E5-2680 v4 (35M Cache, 2.40 GHz)
Intel Xeon Sixteen Core E5-2683 v4 (40M Cache, 2.10 GHz)
Intel Xeon Eighteen Core E5-2695 v4 (45M Cache, 2.10 GHz)

Mother Board
Intel® C610 Series Chipset
HPE Embedded Dual Port 361i Adapter Network Interface
PCIe3 slots
Power Supply
HPE 900W Redundant Power Supply

HDD Capacity
up to 8 * 3.5″ AND UPTO 8 * 2.5″ drives SAS/SAS SSD, SATA SSD HDD
500 GB/1TB/2TB SATA 7.2K RPM 2.5″
300GB/450GB/600GB/900GB/1.2 TB/1.8TB SAS 10K RPM 2.5″
146GB/300GB/450GB/600GB/900GB/1.2 TB/ SAS 15K RPM 2.5″
200GB/400GB/800GB/1.6 TB SSD HDD 2.5″

Memory
4GB/8GB/16GB/32 GB/64GB
running at DDR4 2400MHz Memory
Max Memory – Up to 1 TB
Total –16 DIMM Slots

Raid Controller
HPE Dynamic Smart Array B140i
HPE H240 FIO Smart Host Bus Adapter
HPE Flexible Smart Array P840/4G FIO Controller
HPE ProLiant DL180 Gen9 Server Overview
The HP ProLiant DL180 is designed with an optimal combination of performance and affordability as well as a broad range of storage drive configurations and options offer users the flexibility and scalability need for the varied demands of 2U rack deployments and applications. The DL180 is equipped with a range of storage configurations and options as well as storage controllers. For the storage part it's a perfect fit for HP's StoreVirtual VSA. HP has even made the installation of StoreVirtual VSA a part of their Intelligent Provisioning tool.
HP's built-in management tool uses a dedicated Ethernet port or it will share one of the two on-board ports. The basic iLO feature set does not include the ability to run a remote console once the system has finished booting. That makes it pretty difficult to accomplish a remote operating system install unless of course you use the Intelligent Provisioning method.
Another new feature with the Gen9 systems is the inclusion of a RESTful interface to the HP iLO management engine. HP OneView is the newest management offering from the company, and it has a REST API interface as well.
Our configuration Tips: During the boot process you have a number of function keys such as F9 to launch the System Utilities, F10 for Intelligent Provisioning and F11 for the Boot Menu. The System Utilities option includes to get the system configured, including a link to the HP Smart Storage Administrator.
Workloads Storage workloads with small to medium databases, file serving, Windows storage, and even demanding Big Data applications such as Apache Hadoop, which require the right mix of compute and storage.