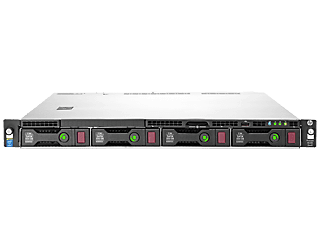 HP ProLiant DL120 Gen9 Server Rental

Fully customizable ProLiant DL120 Server
We customize DL120 Server to match your budgetary needs and performance requirements. We don't do 'one size fits all.

Lower Rental Prices
Looking for DL120 Server cost? We promise to keep server rental cost competitive, if you found servers cheaper elsewhere then let us know and we will match that price.
Looking for dell servers Rental ? Call Our Expert +91 9886-699-666 or Email us : sales@serverental.com
HP ProLiant DL120 Gen9 Server Specifications

Processor
Intel Xeon Processor E5-2600v3 & E5-2600v4 Product Family
Intel Xeon Ten Core E5-2660 v3 (25M Cache, 2.60 GHz)
Intel Xeon Forteen Core E5-2695 v3 (35M Cache, 2.30 GHz)
Intel Xeon Sixteen Core E5-2698 v3 (40M Cache, 2.30 GHz)
Intel Xeon Eighteen Core E5-2699 v3 (45M Cache, 2.30 GHz)
Intel Xeon Twelve core E5-2650 v4 (30M Cache, 2.20 GHz)
Intel Xeon Forteen Core E5-2690 v4 (35M Cache, 2.60 GHz)

Mother Board
Intel® C610 Series Chipset
HPE Embedded Dual Port 361i Adapter Network Interface
1 PCIe LP standard/up to 3 PCIe slots (optional)
Power Supply
HPE 550W FIO Power Supply
HPE 900W Redundant Power Supply

HDD Capacity
Up to 4x 3.5" (or) up to eight 2.5″ drives
146GB/ 300GB/600GB/1 TB/2 TB SAS 10K RPM 2.5″ HDD
146GB/ 300GB/600GB/1TB / 2TB /4TB/6TB/8TB SAS 15K RPM 3.5″ HDD
500GB /1TB / 2TB SATA 7.2K RPM 3.5″ HDD
100GB/200GB/400GB SSD HDD

Memory
4GB/8GB/16GB/32 GB
running at DDR4 2400MHz Memory
Max Memory – Up to 256 GB
Total –8 DIMM Slots

Raid Controller
HPE Dynamic Smart Array B140i Controller
HPE H240 FIO Smart Host Bus Adapter
HPE ProLiant DL120 Gen9 Server Overview
HP 1U DL120 Gen9 that is destined for a compact rack. You an extension of memory, controllers or adding additional disk drive can be easily adapted to future development of your business. It packs enterprise-class features into a dense, performance-optimized, one-socket server, featuring an Intel Xeon E5-2600 v3 processor, eight DIMM slots of HP DDR4 SmartMemory, and support for a graphics processing unit (GPU) card. It has performance six-core Intel Xeon processor E5 with four positions for hot plug hard drives.
The peak disk controller Dynamic Smart Array B140, 550W source with high efficiency, Rail kit for easier assembly, Remote management using HP iLO, Quality dual-port NIC HP 361i are the other features.
With support for up to four LFF and eight SFF 12 Gb/s HDD/SSD HP SmartDrives, the DL120 dramatically enhances your ability to meet various workload requirements at the right economics.
Our configuration Tips:
Virtualization dramatically increases server efficiency and utilization. But socket-based licensing often means you are paying for slots that aren't being used. By offering enterprise-class features in a single-socket design, the HP ProLiant DL120 Gen9 Server can deliver significant cost advantages to service providers with low-to-medium virtual machine density. This dense 1S server will take care of your growing virtualization needs.
Workloads:
For running business applications and office solutions.